Quantum Energy Analytics emerged in 2020, as a result of collaboration among experienced professionals who previously led Itron Inc.'s Strategic Analytics Group. Building on their extensive background, our senior team members have been instrumental in shaping the energy industry since 1989, driving the success of Quantum Consulting, Inc. and Regional Economic Research, Inc. Throughout the years, we have demonstrated unwavering commitment to excellence, providing exceptional consulting services to electric and gas utilities, as well as public and private sector institutions.
With offices strategically located in California's vibrant cities of San Diego and the San Francisco Bay Area, along with our presence in Boulder, Colorado, Quantum is well-positioned at the forefront of innovation. This enables us to deliver visionary solutions that propel our clients towards a brighter and more promising future.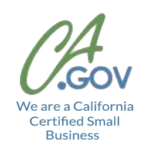 We take immense pride in leading some of the most influential and renowned studies in the Energy Efficiency and Demand-Side Management Industry. Our contributions have shaped fundamental knowledge and continue to be highly regarded and impactful, even with the passage of time. Our foundational studies are widely recognized and valued across the energy sector, both in California and beyond.